Tours Departing from the Santa Monica Pier!
Tour Hollywood, Los Angeles, Beverly Hills, Malibu & More 
The Perfect Los Angeles Tour
Most Popular City Tour
5 ½-hour tour with stops along the way. See it all in a day with us on the best tour the city has to offer. Night tours available!
The Hollywood Hopper Tour
Hollywood & Beverly Hills in 3.5 Hours
3 ½-hour tour starting and ending in Santa Monica with a stop on The Hollywood Walk of Fame mid-way through!
The Perfect Malibu Tour
Exclusive Mansions & Celebrity Lifestyle
The Original! Learn the history of Malibu, see the beautiful coast and plenty of celebrity mansions & hangouts.
We are a family of four and was staying in Malibu for a few days so we decided to take the MALIBU tour and oh my goodness it was Amazing ! Malibu is Breathtaking and David is an Amazing tour guide! He is soo incredibly knowledgeable about Malibu and it's history and even the surrounding area's. You can tell he's really done his homework! We learned soo much about Malibu and the surrounding area that we did not know. Definitely recommend this tour!
Nice fun and amazing Malibu tour!!! BEAUTIFUL views and overall good vibes 😊🌴
wendy raisanen
2022-06-22
Delightful tour with Kelly, all the stars homes, the Farmers market-yummy! ❤️
We had an awesome experience! We were late getting to the tour. I thought it was 10:30am & it really stated at 10am. They called us an Uber & caught us up to where our tour was located at! Once we arrived Chad welcomed us into the group like we were family. We had a great experience from there. Chad was very knowledgeable & had a lot of great tips about the city.
Charles Battersby
2022-06-21
Chad was excellent, more Hollwood facts than you think would be possible in 5 hours. Great fun and highly recommended for anyone visiting LA.
Me and my Mom +G-Mom did a 5 hour tour, and it was AMAZING! Our Tour Guide Chad was friendly and very engaging. We went all around LA looking at a lot of the celebrity homes as well as stop at various landmarks. I Enjoyed The Experience and DEFINITELY reccomend others to take A Surf City Tour!!!
dorothy butler
2022-06-21
Chad with surf city tours was so fun and so knowledgeable -great tour! We saw everything and he made it so interesting:)
Michelle McComs
2022-06-21
The Malibu tour with David was incredible! His knowledge of Malibu was fascinating. We saw many celebrity homes and were able to ask questions along the way making for a very enjoyable day!
Free Hotel Pickups Available from:
Santa Monica
Marina Del Rey
Venice Beach
*Staying somewhere else? Call us and we'll try to work something out.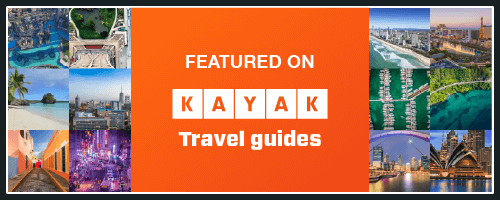 For more information please call: